The pure&clean® 200 ppm hypochlorous acid product was tested by a 3rd party laboratory and it was very effective on the Human Coronavirus, Strain 229-E, ATCC VR-740 with a reduction of 99.83% in 15 seconds showing the maximum reduction available.
Please see the Microchem laboratory study at link:
Microchem Non-GLP ASTM E1052 Study Report NG14797
The Human Coronavirus 229E (HCov-229E) was first identified in 1967 belongs to the alpha-coronavirus sub family.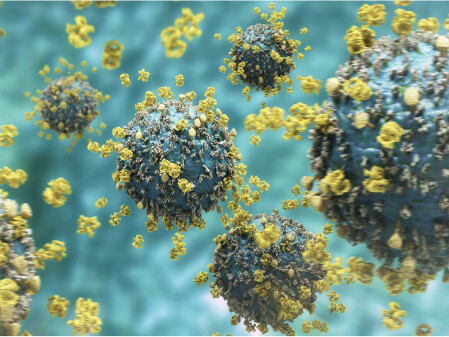 Like other members of the coronavirus family, it infects the upper respiratory tract and causes symptoms that are commonly associated with the flu. It can cause more severe problems in immunocompromised individuals.
Prior to the Covid-19 pandemic, the HCov-229E accounted for the second most common coronavirus infections after OC-43.
Compared to other members of the coronavirus family, 229E shows very little genetic variation even when isolated from distinct geographical locations.
The comparatively smaller genetic variation makes anti-viral test results more reliable with the HCov-229E.